A young boy plays in the streets of Hulloc, Peru, after finishing a day of school.
An elementary school student leans on a wall during a break from class in Huilloc, Peru.
Herlina, age 1, dressed for the winter, outside her home in Huilloc Peru.
An Uru woman prepares to sell textiles to tourists visiting her home on the floating islands off of Lake Titicaca in Peru.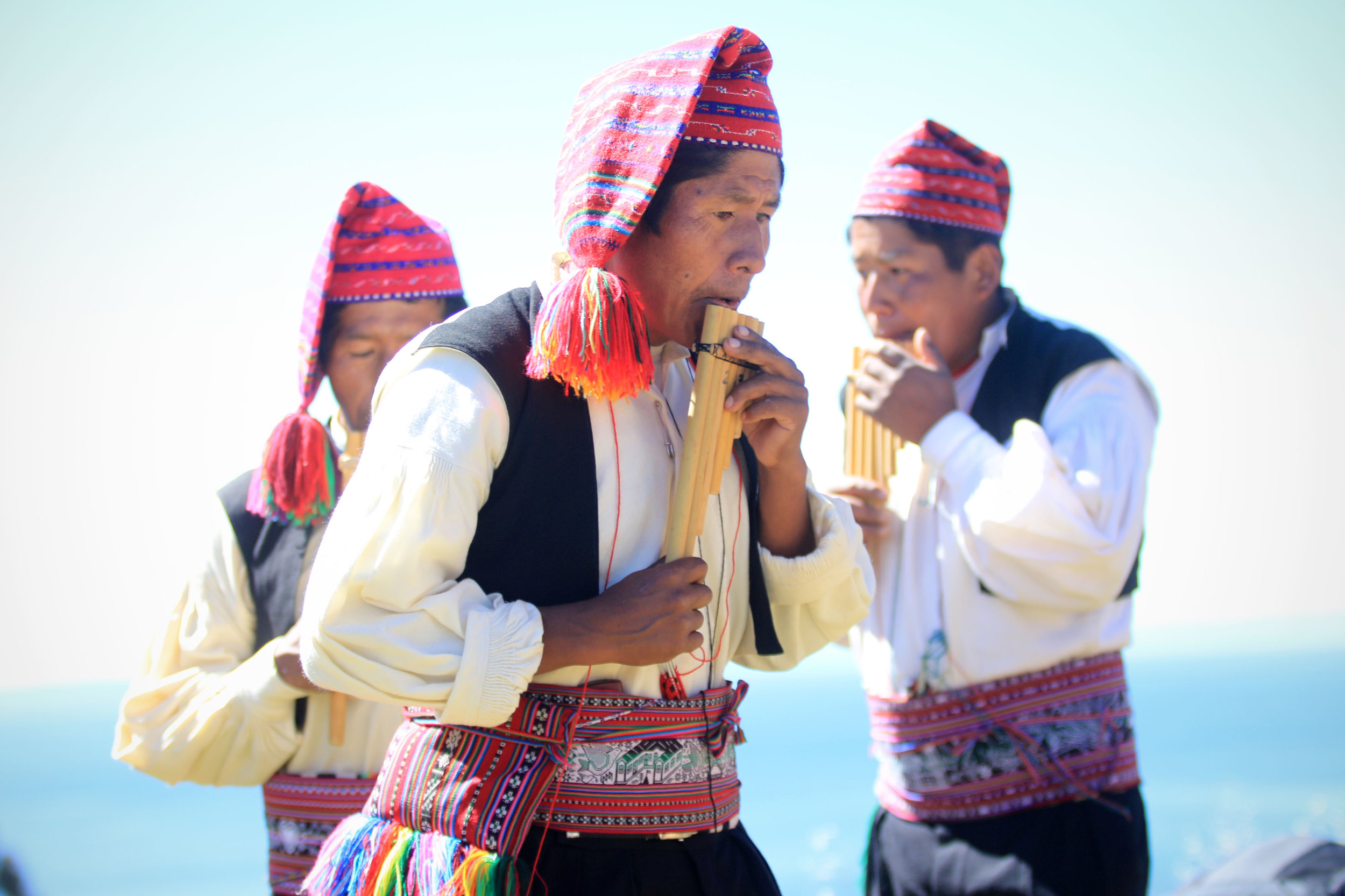 Three Taquileño men play Peruvian pan flutes as part of a welcoming ceremony for tourists on the remote Taquile island off of Lake Titicaca.