Sprague's Colby Hemmert and Mountain View's Ryder Fassett compete in the 126 pound weight class during the Mountain Valley Conference district wrestling tournament championships at Sprague High School in Salem, Oregon on Saturday, Feb. 16, 2019.
Senior forward Kayla Thornton and sophomore guard Jenzel Nash celebrate their win over South Dakota State, which advanced them to the 2014 WNIT championship game in El Paso, Texas on April 2, 2014.
Cyclists participate in the 50-mile Puzzler Endurance Mountain Bike Race at Bowen Ranch in El Paso, Texas on January 18, 2015.
West Salem quarterback Simon Thompson makes a pass during the West Salem High School vs. Clackamas High School 6A playoff football game in Clackamas, Oregon on Friday, Nov. 9, 2018.
A player for the El Paso Chihuahuas throws a pitch at Southwest University Park in downtown El Paso, Texas on June 20, 2015.
Participants of the Color Vibe 5K marathon are splashed with powdered paint at Ascarate Park in El Paso, Texas on Apr 4, 2015,
UTEP guard Chrishauna Parker pumps up her team at the Don Haskins Center in El Paso Texas on Jan. 30, 2016.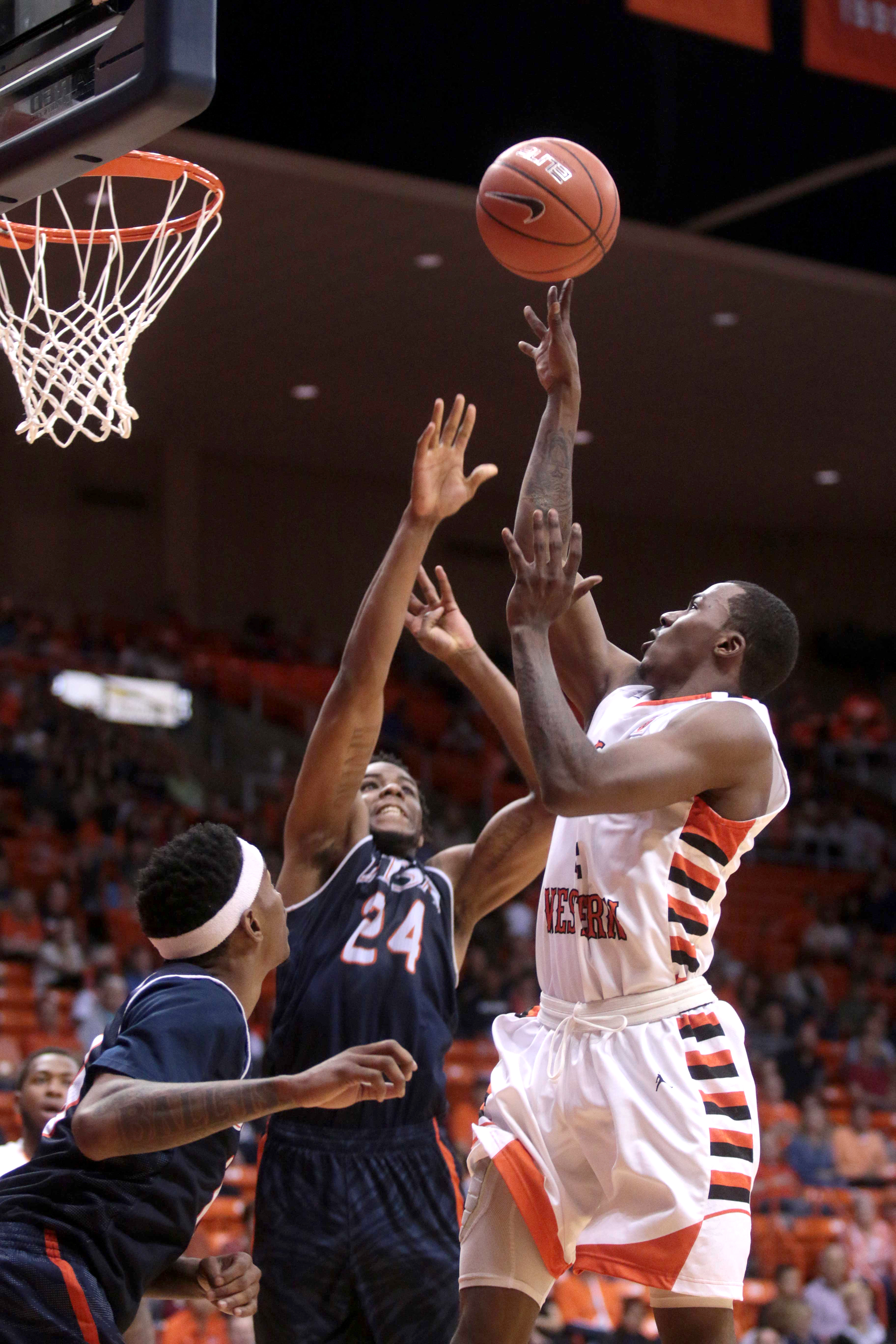 UTEP guard Lee Moore goes up past UTSA's defense at the Don Haskins Center in El Paso, Texas on March 5, 2016.
Head coach Jamie McCarty talks to his team at the bench during the Silverton vs. Springfield boys basketball OSAA state playoffs game at Silverton High School in Silverton, Oregon on Saturday, March 2, 2019.
Prisilla Hernandez-Brado practices kicking as part of a Woodburn School District transition program at ATA Martial Arts Keizer on Thursday, Dec.13, 2018.